Interested in hosting The Barbell Rehab Workshop at your gym? Just fill out the form.
---
Workshop Intake Form
Master the Barbell Lifts!
Are you ready to improve your barbell lifts? Whether you've been suffering with pain during the squat, bench, deadlift, or overhead press, or want to improve these lifts in general, this workshop is for you!
Principles of Training and Rehab
In this module, we discuss the principles of load management, pain science, and how to optimize mindset on returning to baseline after an injury.
Training and Modifying the Squat
Here we dig deep into optimizing squat form, variation, and what to do when pain arises. Everyone squats differently. Here's where you learn why.
Bench Press Instruction and Performance
The bench press can be a tricky lift to master. Whether you've been limited by shoulder pain or need to optimize your form, we'll cover all of that!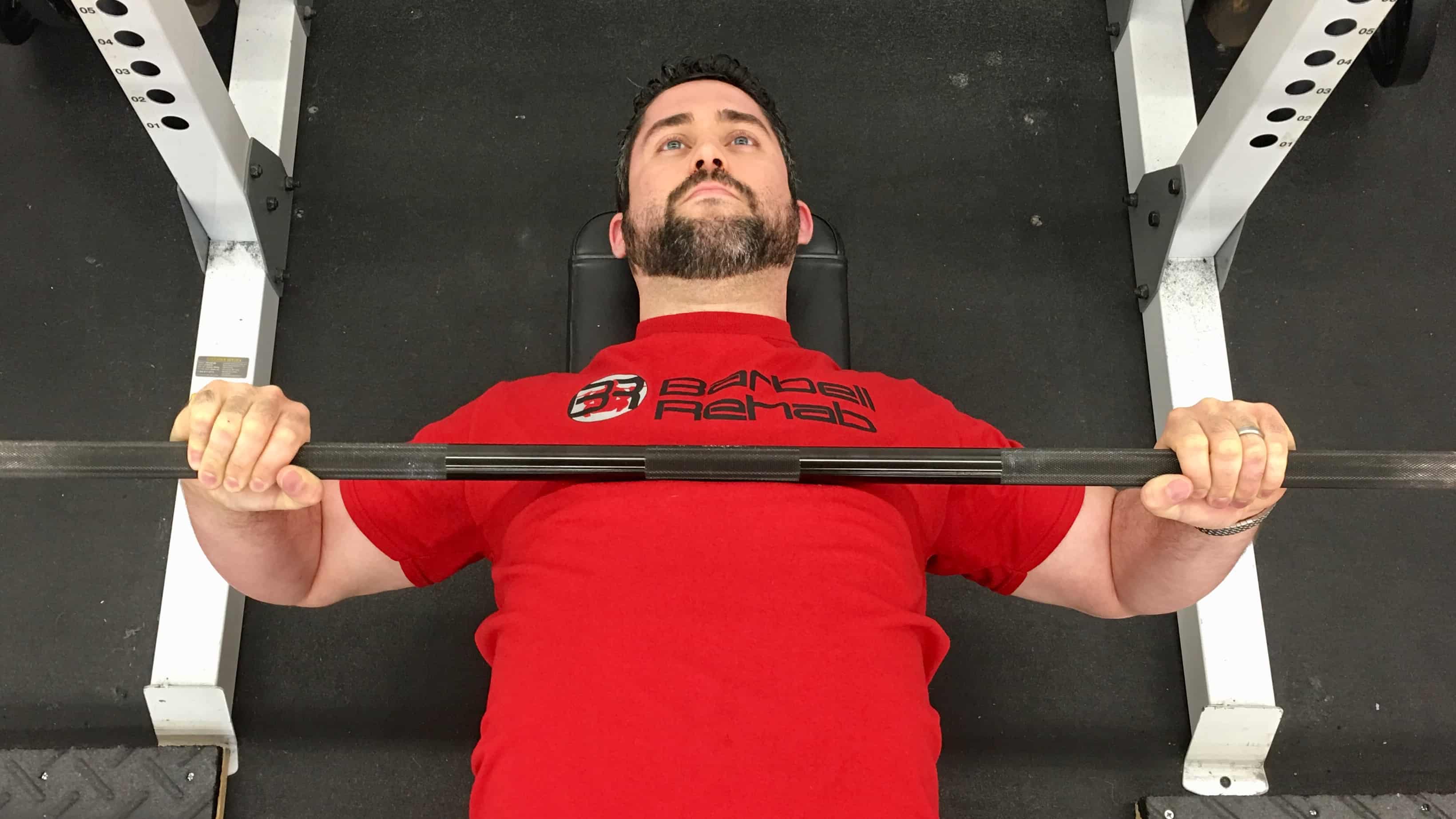 Deadlift Instruction and Common Injuries
Many people avoid the deadlift because of back pain. In this module, you'll learn how to perform the lift correctly and how to modify it based on anatomy, personal preference, and injury history.
Overhead Lifting and Shoulder Health
Many people avoid overhead pressing in fear that it will cause shoulder pain or due to current pain. Here we talk about how to optimally perform this lift and how we use it for rehab purposes.
With the Barbell Rehab Workshop, our goal is simple: To help you lift weights pain free. Whether you're a healthcare provider, fitness professional, or avid barbell athlete, you will learn something valuable in this workshop!
If you don't train the barbell lifts or don't work with people who do, this workshop probably isn't for you.