Meet the Barbell Rehab Team
Dr. Michael Mash
DPT, CSCS, SFMA, FMS, Cert. TMM
---
Founder/Owner
---
Barbell Rehab was created by Dr. Michael Mash, Physical Therapist and Barbell Coaching Expert to help fitness and rehab professionals improve their management of clients with pain or mobility limitations. He received his Doctor of Physical Therapy in 2016 from Duquesne University and his Bachelor of Science in Biology from Saint Vincent College in 2014.

Dr. Michael holds the prestigious Certified Strength and Conditioning Specialist (CSCS)title given by the National Strength and Conditioning Association. Additionally, he is certified in the Selective Functional Movement Assessment (SFMA), and Functional Movement Screen (FMS), two systems dedicated to assessing human movement.
---
As Seen On
Throughout 2019 and 2020, Dr. Michael taught a CEU approved continuing education course, The Barbell Rehab Workshop to hundreds of students at barbell clubs across the United States. When COVID-19 hit in March 2020, he converted this live course into an online course that has sold to nearly 1000 students all across the world!
In September 2020 he created a second online course, Strength Training the Post-Operative Client to teach fitness professionals how to work with clients who've had surgery, finished physiotherapy, and are seeking continued guidance. Dr. Michael is really excited to teach his brand new 2-day LIVE continuing education course, The Barbell Rehab Method Certification at various gyms across the United States in 2021! To learn more about Dr. Michael's background, and what Barbell Rehab is all about, scroll down to Our Mission.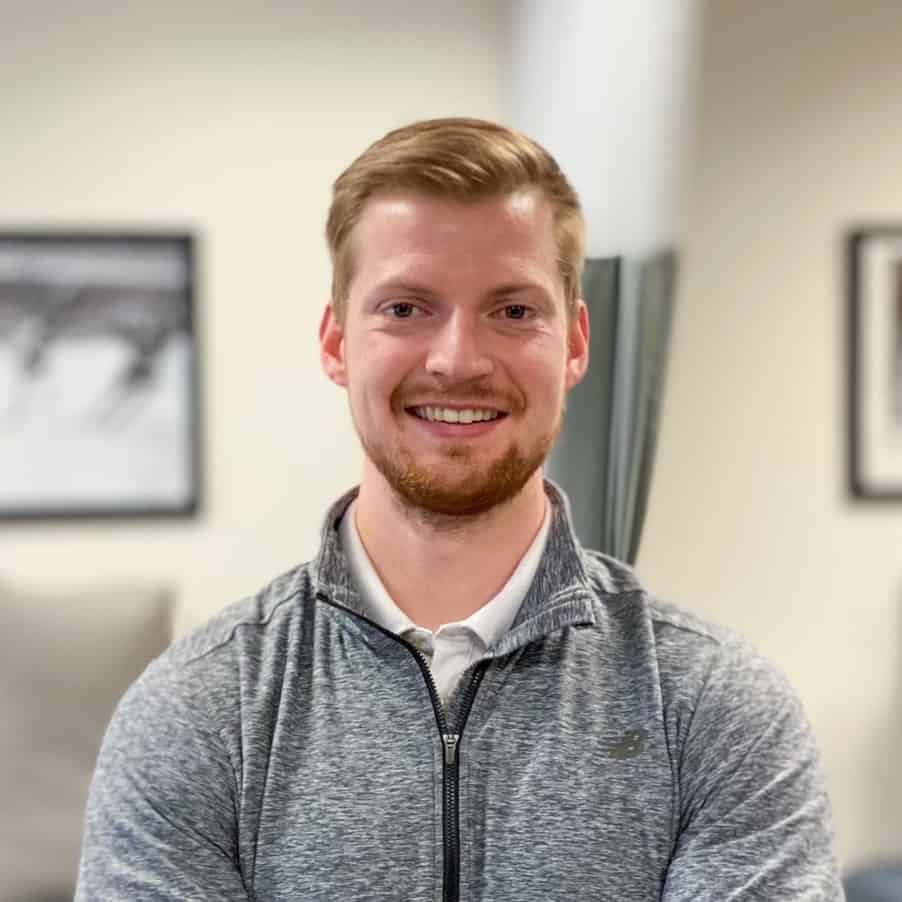 Dr. Miles Nicholas
PT, DPT, CSCS
---
Content Creator/Cert BRM Instructor
---
Miles graduated from Northeastern University in 2019, earning both his Doctorate of Physical Therapy (DPT) and Bachelor of Science (BS) in Rehabilitation Science. During his undergraduate program he completed the Concentration in Sports, Strength and Conditioning and completed dual-minors in Exercise Science and Psychology. He has held the Certified Strength and Conditioning Certification (CSCS) through the NSCA since 2019, previously maintaining the ACSM's Personal Trainer Certification since 2015.
Miles' clinical interests include working with overhead athletes (baseball, swimming, volleyball etc.), fitness enthusiasts, and active older adults. His treatment philosophy involves the utilization of education, activity modification, and goal-directed movement or exercise to assist each individual in achievement of meaningful goals. He incorporates strength and conditioning principles into each client's rehabilitation program, as indicated, to ensure that each individual is physically prepared for the demands of their goal-activities. He makes every effort to treat each client holistically, with an evidence-based approach.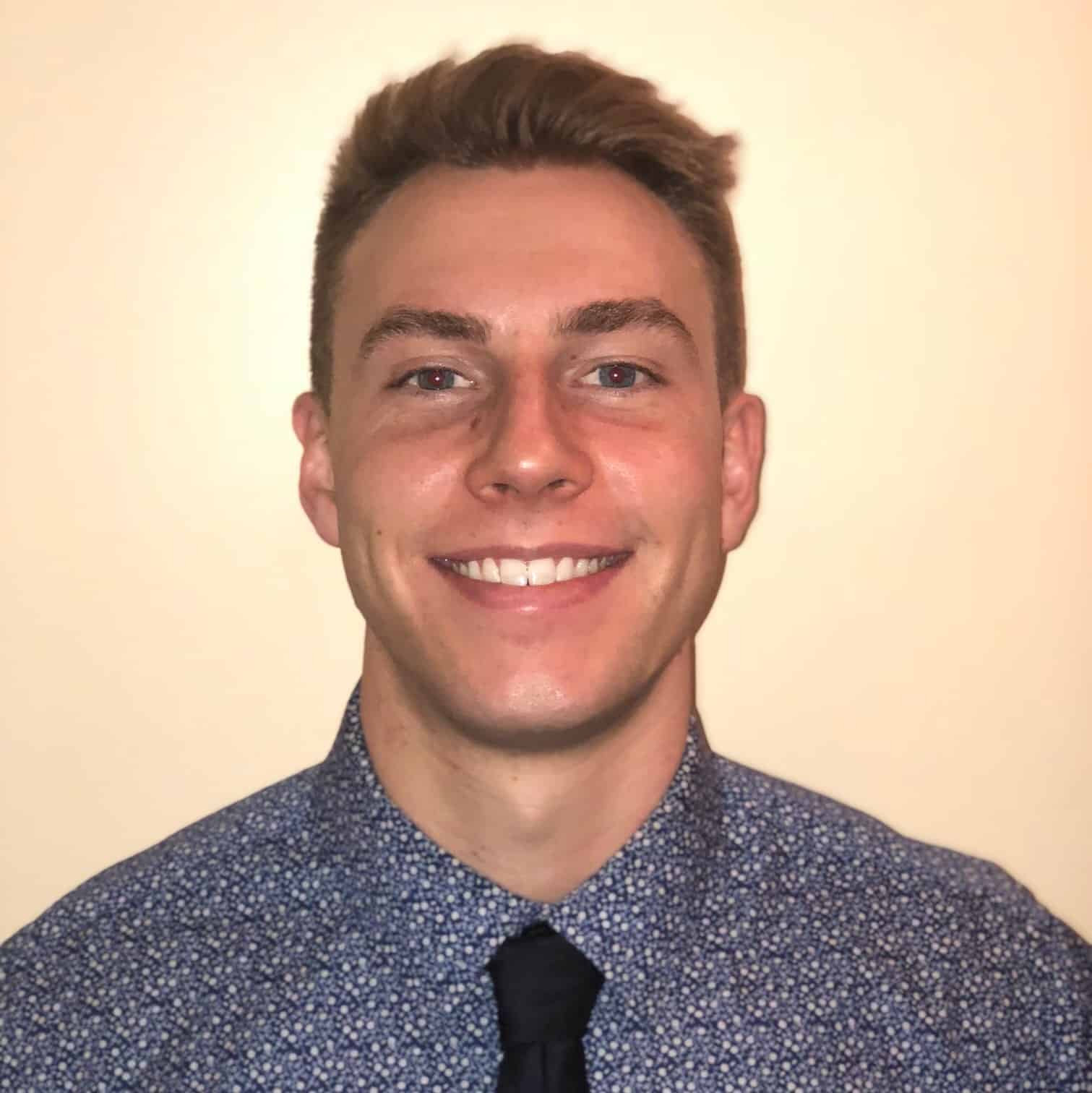 Dr. Ben Geierman
PT, DPT, CSCS
---
Content Creator/Cert BRM Instructor
---
Dr. Benjamin Geierman graduated in 2019 with his
Doctorate in Physical Therapy
from Chatham University and in 2017 from Grand Valley State University with a Bachelor of Science degree in Clinical Exercise Science. He also earned his
Certified Strength and Conditioning Specialist
(CSCS) from the NSCA in 2017.
Ben is known by his peers as a passionate "pain nerd" and enjoys consuming a borderline irresponsible amount of literature on the dynamic and multifactorial experience of pain. He especially enjoys working with folks experiencing persistent spine and extremity pain along with guiding active individuals experiencing everyday aches and pains back to their valued activities. He is a long time hockey and fitness enthusiast and enjoys getting on the ice and in the gym recreationally as often as possible.
Ben has been recreationally powerlifting for the past two years and hopes to complete in his first meet in the near future. His mission is to guide people experiencing pain and disability to return to their meaningful activities with enhanced resilience, decreased suffering, and improved overall confidence in their movement while striving to optimize overall fitness for all patients and encouraging behavior change to decrease the risk and impact of lifestyle induced chronic diseases.
Our Mission
Dr. Michael realized the benefits of barbell training long before he became a physical therapist. At the young age of 18, Michael participated in his first powerlifting competition but soon after underwent shoulder surgery for a long-standing baseball injury. After experiencing how heartbreaking injury can be as a young athlete, Dr. Michael yearned to help others optimize their recovery, program, & technique to rise above their injuries and unlock their ultimate potential. How does he do this?...By helping the COACHES and CLINICIANS who work with these folks the most!

At Barbell Rehab, our mission is to unite fitness and rehab professionals to improve the management of clients with pain or discomfort. Far too often I see healthcare providers hesitate to refer their patients to a personal trainer after discharge in fear that they might "undo all of their progress." On the other hand, fitness professionals may be hesitant to refer their clients to a healthcare provider in fear that they'll be told to stop lifting. We want to offer a better solution. One where rehab and fitness pros work TOGETHER to help prevent overmedicalization and unnecessary surgeries.

Only 23% of adults in the United States meet the recommended physical activity guidelines set by the World Health Organization (WHO). One of the major barriers to strength training and physical activity in general is musculoskeletal pain. Many people falsely believe that the presence of pain warrants a discontinuation of the activity and opt to rest instead. While older treatment strategies for pain may have recommended complete rest, this simply is no longer the case. We now know that pain doesn't always mean something is "damaged" or "wrong" with the body, and that movement and exercising is actually one of the best things we can do for it!

Here's where Barbell Rehab comes in. In our live and online continuing education courses, we teach fitness and healthcare professionals how to coach and modify barbell exercises for clients with pain. These professionals, who range from personal trainers and strength coaches to physical therapists and athletic trainers, serve a pivotal role in their ability to promote strength training to the masses. By teaching these professionals how to make strength training exercises more comfortable for their clients, we believe we can make a great impact on keeping people exercising for life!


Contact Us
---
Whether you have a question about one of our live or online courses, or just want to chat, don't hesitate to reach out!
---