New Orleans, Louisiana
---
Date: Saturday, June 27
Time: 9am - 5pm
By: Dr. Michael Mash, PT, DPT, CSCS
---
Location: Iron Tribe Fitness
Address: 733 St Joseph St, New Orleans, LA 70130
Improve your ability to coach and modify the barbell lifts for those with pain or mobility limitations.
---
0.7 category A NSCA CEUs
---
---
Approved for 6 hours by the Louisiana State Board of Physical Therapy
---
0.6 NASM CEUs
---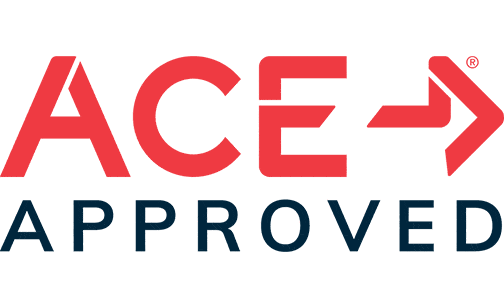 0.7 CECs by ACE
Principles of Training and Rehab
In this module, we discuss the principles of load management, pain science, rehab and performance programming, and how to optimize mindset on returning to baseline after an injury.
Training and Modifying the Squat
Here we dig deep into optimizing squat form, variation selection, and what to do when pain arises. Everyone squats differently. Here's where you learn why.
Optimize the Bench Press for Health and Performance
Many people complain of shoulder pain during the bench press. Here, we talk about how to optimize and modify this lift to reduce shoulder pain and increase performance.
Deadlift Form, Variations, and Common Issues
Many people avoid the deadlift because of back pain. In this module, you'll learn how to optimize form and modify it based on anatomy, personal preference, and injury history.
Overhead Lifting and Shoulder Health
Many people avoid pressing overhead in fear that it will cause shoulder pain or due to current discomfort. Here we talk about how to optimize overhead lifting and how we use it to promote shoulder health.
The goal of the Barbell Rehab Workshop is simple: To help strength coaches, personal trainers, and healthcare providers improve their ability to coach and modify the barbell lifts for those with pain or mobility limitations. If this sounds like you then what are you waiting for?!
| | |
| --- | --- |
| 8:30–9:00 | Check-In |
| 9:00–9:50 | Principles of Rehab and Training Lecture |
| 9:50–10:00 | Break |
| 10:00–11:00 | Squat Lecture: Biomechanics and Variations |
| 11:00–12:00 | Squat Lab: Common Issues and Solutions |
| 12:00–1:00 | Lunch |
| 1:00–1:45 | Bench Press Lecture: Form, Variations, and Programming |
| 1:45–2:30 | Bench Press Lab: Common Issues and Solutions |
| 2:30–3:15 | Deadlift Lecture: Performance and Back Health |
| 3:15–4:00 | Overhead Lifting Lecture: Shoulder Health |
| 4:00–4:10 | Break |
| 4:10–5:00 | Deadlift/Overhead Lifting Lab |
COVID-19 Statement: Barbell Rehab in cooperation with IronTribe Fitness will be hosting the Barbell Rehab Workshop event in an approved format guided by the latest mandates, regulations and laws from the state of Louisiana in conjunction with Orleans Parish. This will include capping this event to 25 participants to encourage social distancing, with sanitation and safety guidelines in place.
Dr. Jason O'Connor, PT, CSCS, SFMA
---
"Barbell Rehab does a fantastic job bridging the gap from therapy to performance. Michael Mash is THE guy for helping fitness professionals get better at teaching the barbell lifts and fitting them for people of different sizes and skill levels. Definitely recommend for physical therapists, strength coaches, and trainers."
Joseph Lalli, CSCS, NASM-PES
---
"Michael Mash did a fantastic job of applying research into lecture and then into application for a proper take home message. I have already started using some principles from his course into my own professional practice and training as well as my own personal training. I am looking forward to future courses that I can attend."
Matthew Cloutier PT, DPT, CSCS
---
"After yesterday's workshop I feel a surge of optimism that I haven't felt in a long time. Michael's delivery was clear, concise and most importantly palatable. The diversity in the room was incredible and reinforced the thought that we may all have different degrees and positions, at the end of the day we were a room full of people helping each other to help people. Fantastic workshop I look forward to attending another one."
---
Warhorse Barbell - Philadelphia, PA
---
---
Texas Strength Systems - San Antonio, TX
---
Legacy Barbell - Houston, TX
---
Invictus Boston - Boston, MA
---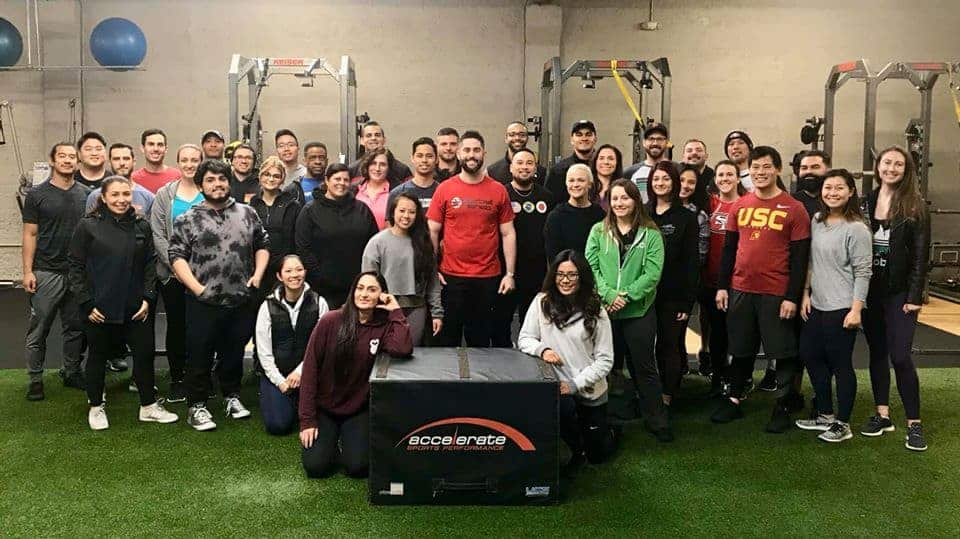 Accelerate Sports Performance - San Francisco, CA
---
Pittsburgh FIT - Pittsburgh, PA
---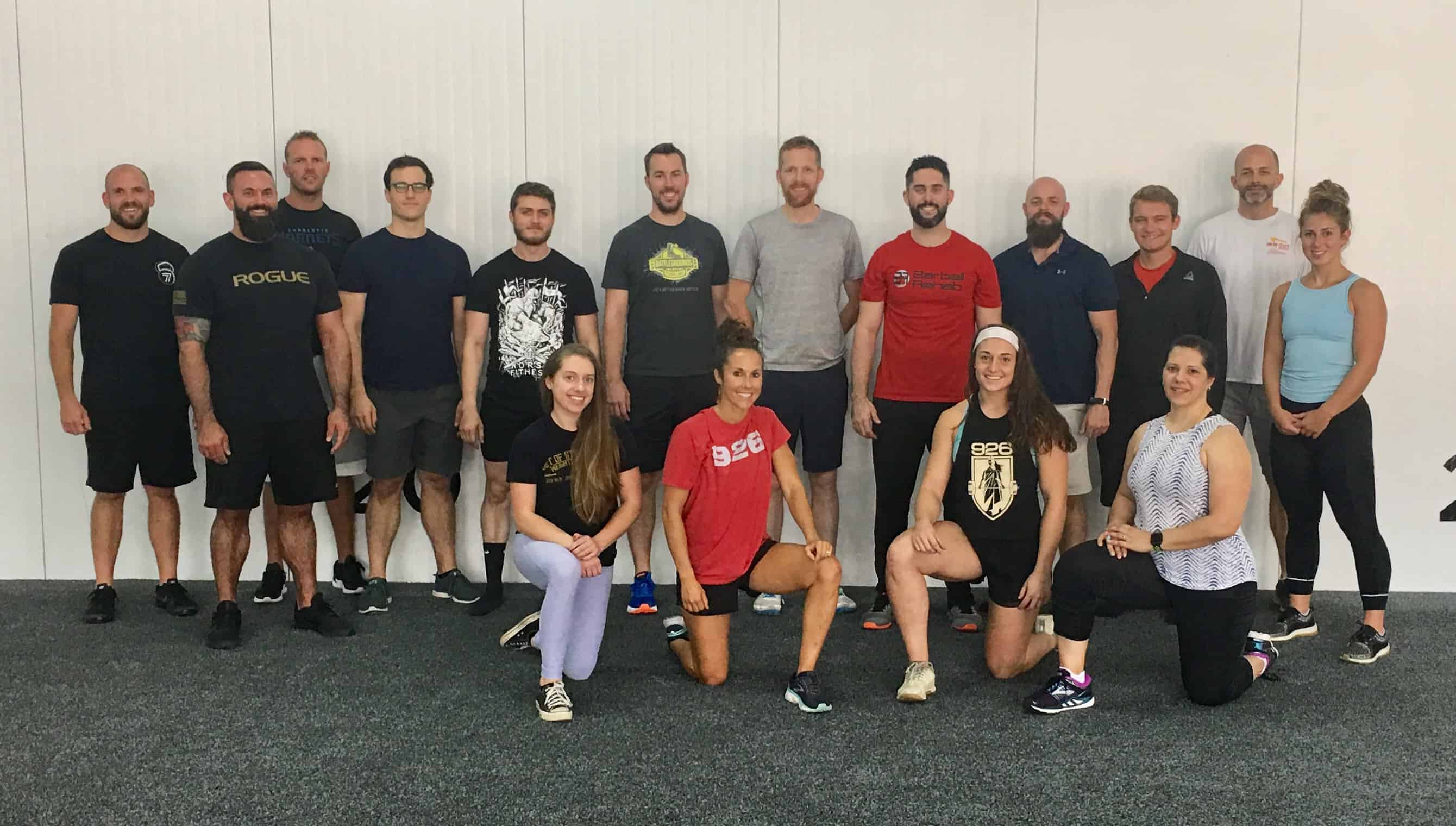 Ultimate Athlete - Charlotte, NC
---
If you don't train the barbell lifts or don't work with people who do, this workshop probably isn't for you.
SOLD OUT
Please email info@barbellrehab.com if you want to be placed on the waitlist. We will email you if a spot opens up.
Don't Want to Wait?
Take this Course Online
---