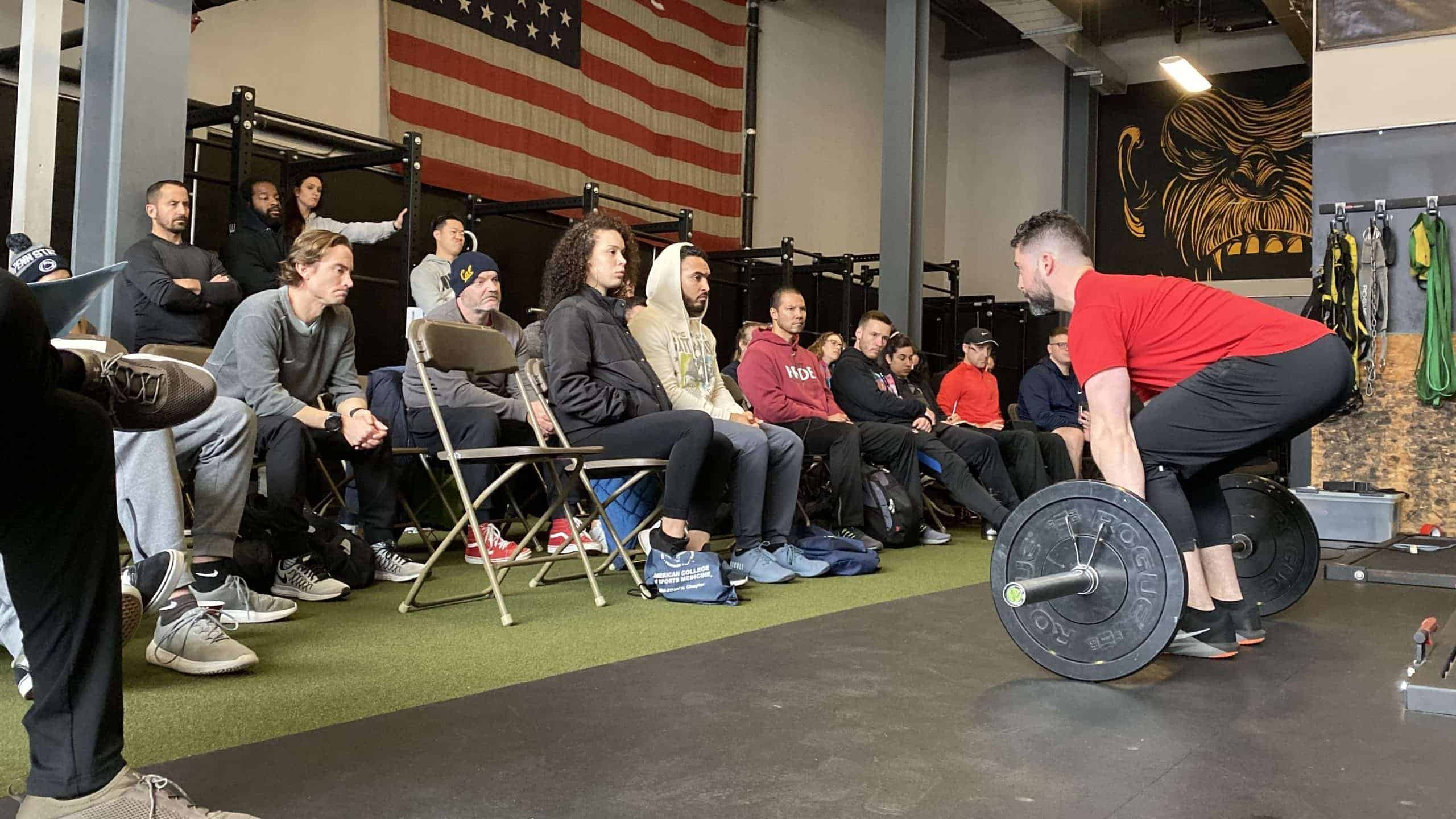 Home Page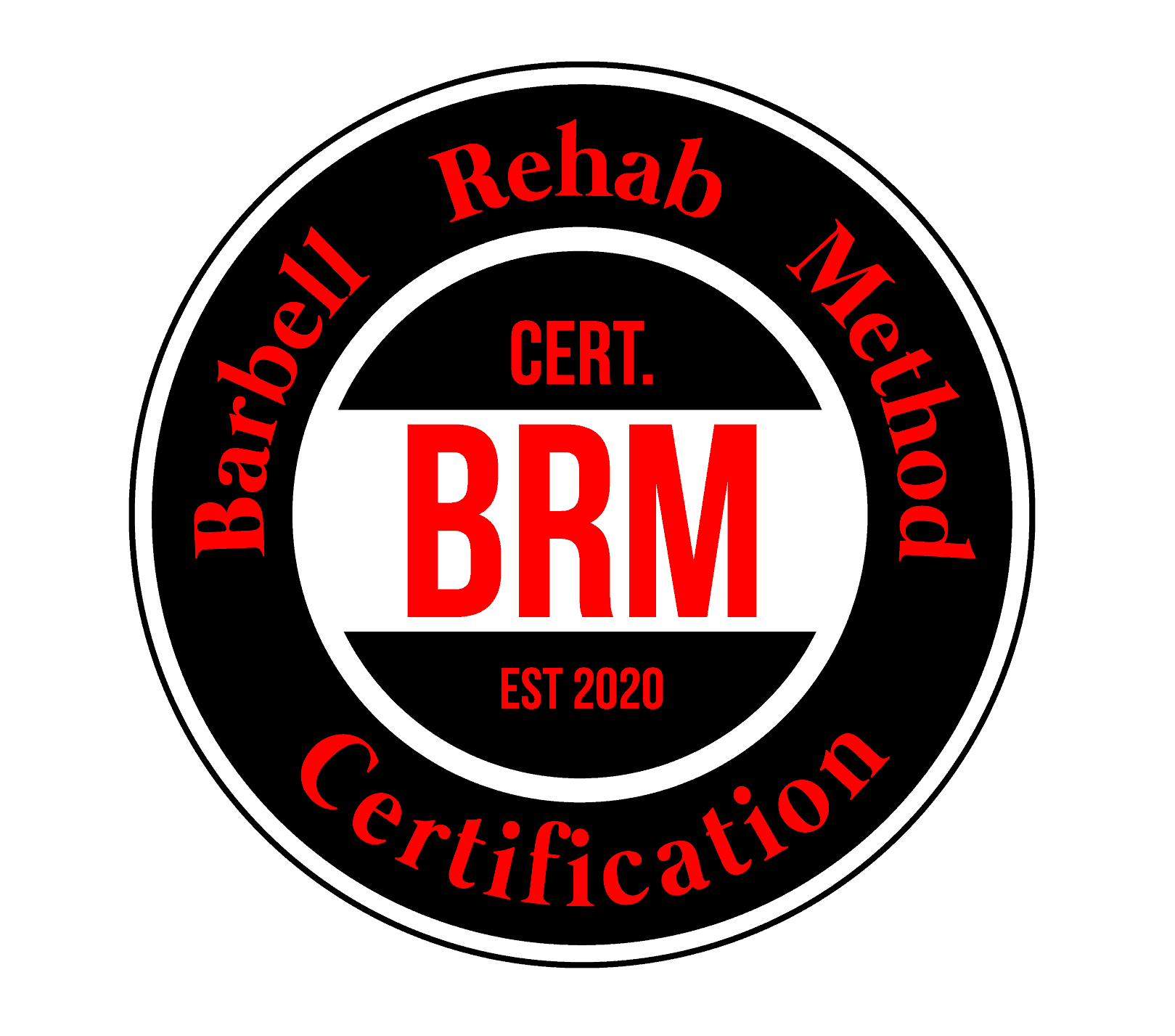 THE BARBELL REHAB METHOD
CERTIFICATION
---
Learn how to coach and modify the barbell lifts for clients with pain or mobility limitations in this 2-day live certification event.
---
Dates: January 6-7, 2024
---
Location: High Performance Elite
---
Address: 2217 Roswell Rd Suite 124, Marietta, GA 30062
---
Times:
Saturday: 10am-6:30pm
Sunday: 8am-4:30pm
---
---
---

---
1.5 category A NSCA CEUs
---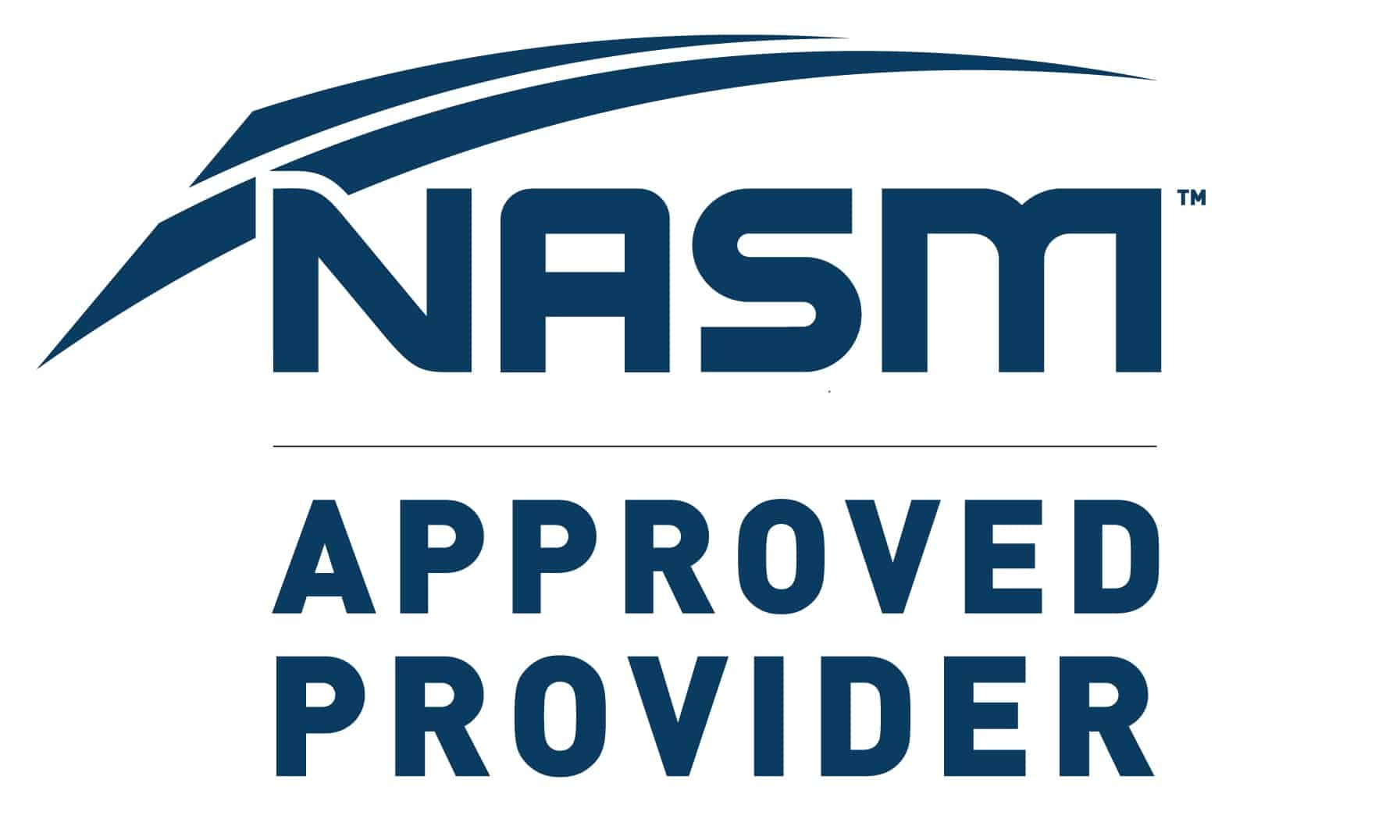 1.5 NASM CEUs
---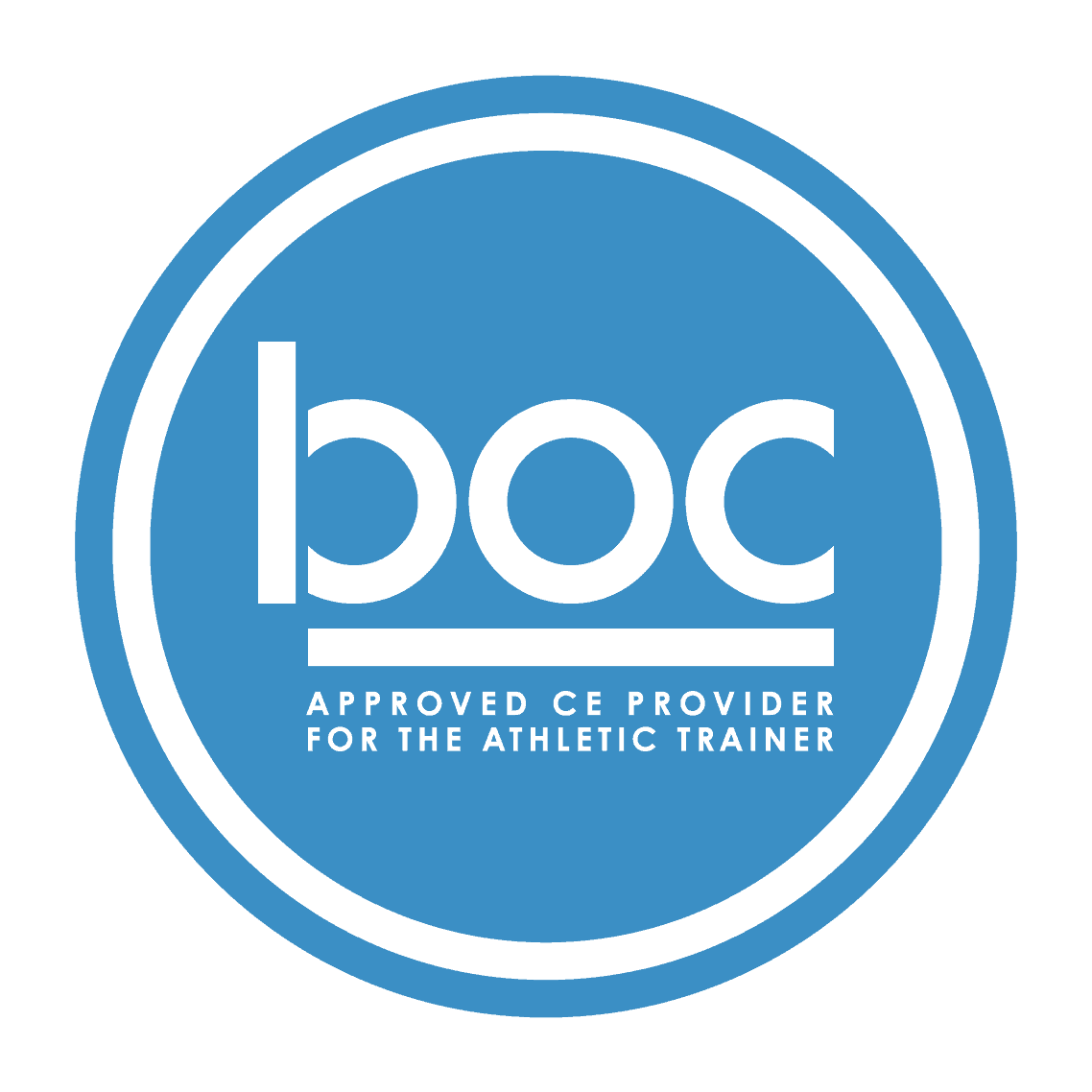 ---
---
---
15 AFAA CEUs
---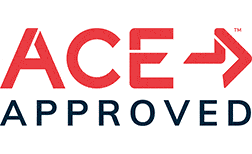 1.5 ACE CECs
---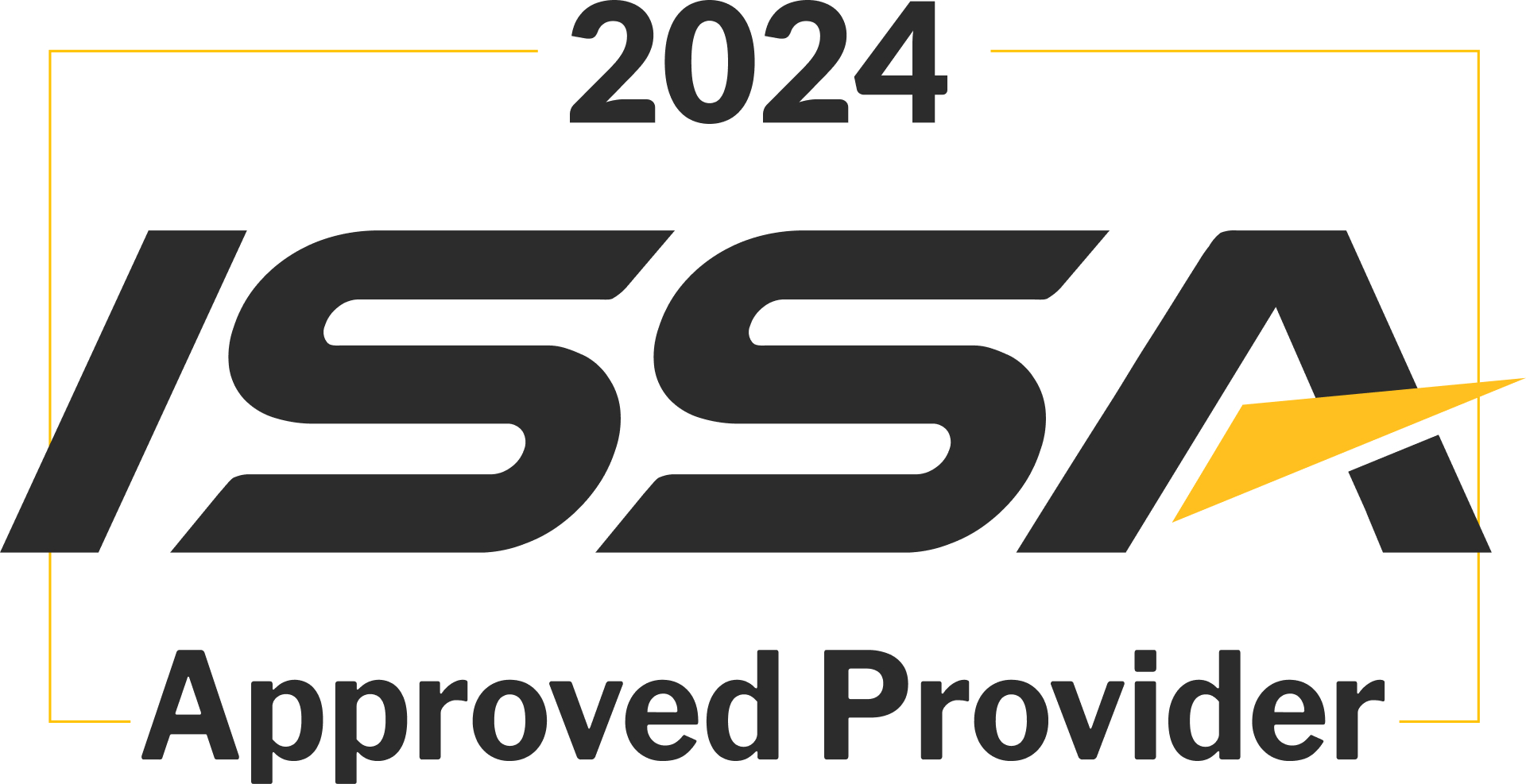 ---
15 ISSA CEUs
---
15.0 contact hours available for Physical Therapists and PT Assistants
15.0 contact hours available for Physical Therapists and PT Assistants
---
What is The Barbell Rehab Method?
Step 1: Coach and Modify the Barbell Lift
Learn our step-by-step approach for how to modify lifts around pain in this live 15 hour CEU approved event
---
When someone has pain with a lift, there are a lot of modifications you can make such as reducing intensity, modifying volume and frequency, or changing the joint angles or range of motion of the lift.
We've taken all of these different modifications you can make and organized them into a methodical approach to show you what to prioritize and the exact steps you should take based on the individual's needs. 
---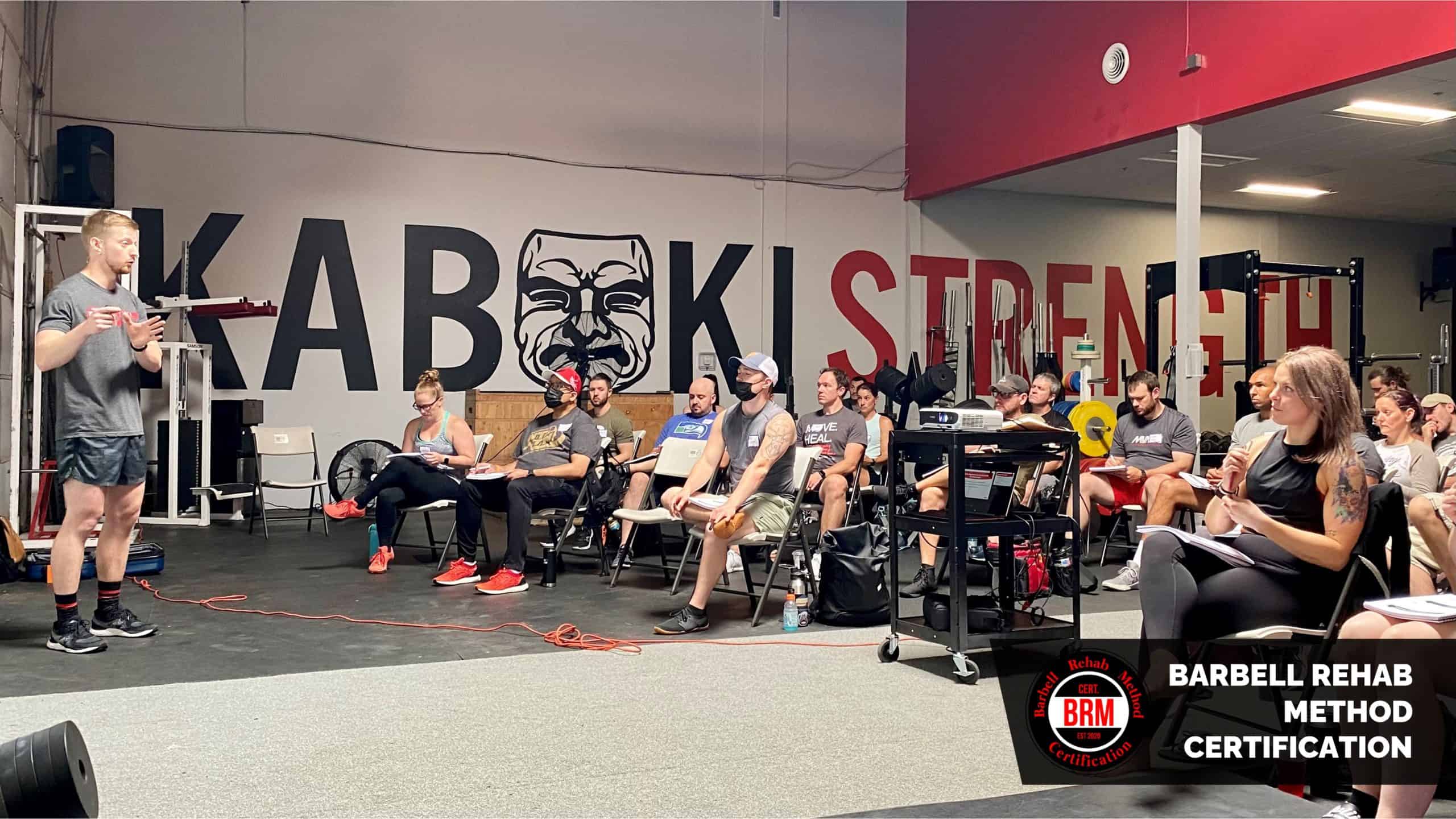 Step 2: Optimally Design and Program the Accessory Work
---
---
Learn how to program and optimize accessory work for a wide range of client presentations
---
While coaching and modifying the barbell lifts such as the squat, deadlift, bench press, and overhead press serve as the pivotal foundation in promoting training longevity, it's still just one piece of the puzzle.
What you do AFTER can make all of the difference. How do you modify a lunge for knee or back pain? What kind of specific accessory work would you program for someone with recurrent shoulder instability? Utilizing our 4-Step Framework for Training With Pain, we go through ALL of this and MORE to help you develop comprehensive programs tailored to your clients' specifics needs.
Stop haphazardly adding more foam rolling, stretching, and mobility work just to "see what sticks." Achieving optimal results requires a methodical approach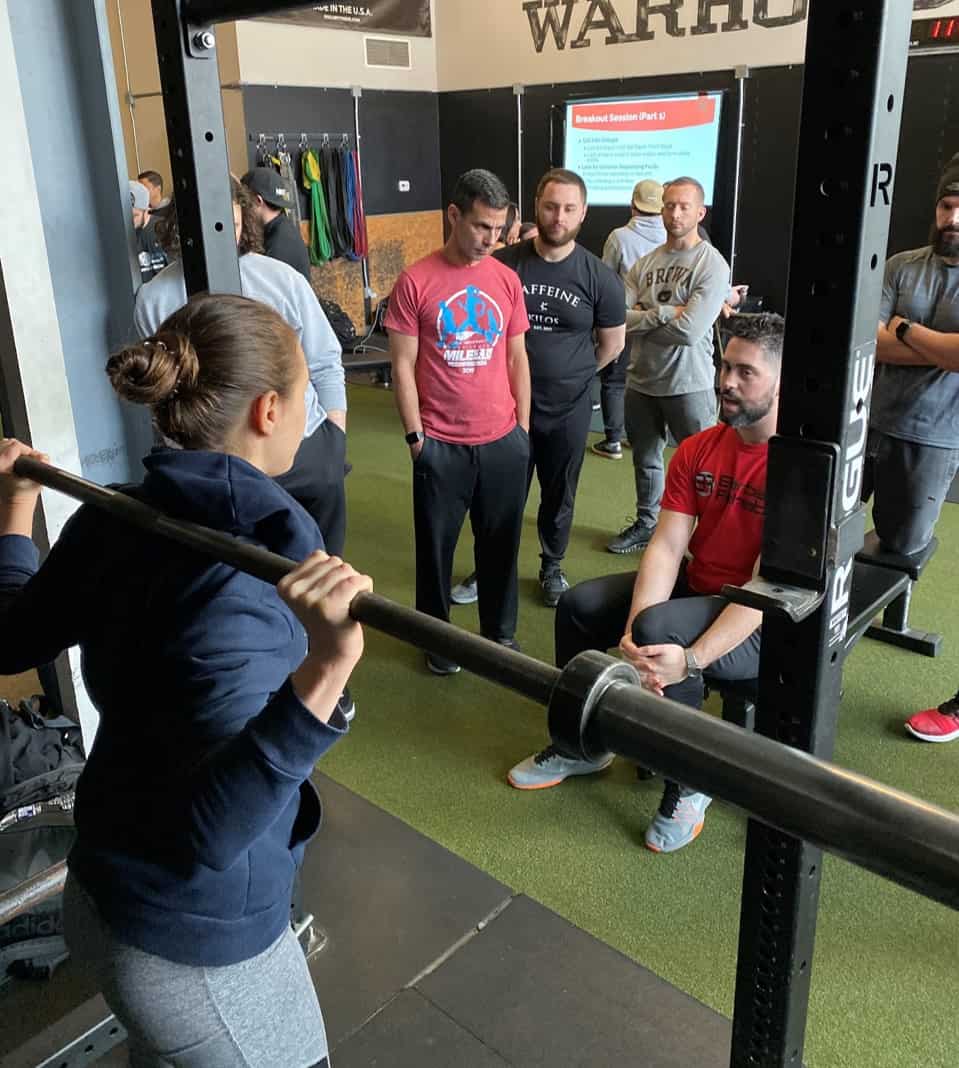 ---
When someone has pain or discomfort with a lift, there's a million things you COULD do, but the question is this: What should you do first? What should you do second?
Far too often, when a client reports discomfort, professionals just haphazardly prescribe more foam rolling, stretching, or mobility drills. This can lead to a spiraling effect, and before you know it, the client has a 30-45 minute warm up before they even start the first lift! 
While these techniques are good at temporarily reducing pain or tightness, you often need more and more of them just to keep getting the same desired results. So how do you fix this and prevent clients from needing to warm-up for so long? You need a system in place.
The Barbell Rehab Method provides you with this systematic framework so you know EXACTLY what to do and in what order when someone has pain with a lift. We help you take the guesswork out of it!
It's time to end the turf war and UNITE fitness and rehab professionals

---
The Barbell Rehab Method Certification event is a one-of-a-kind continuing education event where we invite BOTH fitness and healthcare professionals to attend. Why? The answer is simple. Whether you're a personal trainer, strength coach, physical therapist, physical therapy assistant, or chiropractor, we are all in this business for the same reason...to help our clients reduce pain and improve performance and quality of life.  And in order to do this optimally, we need to UNITE and work as a TEAM to get the job done.
Far too often I see healthcare providers hesitate to refer their patients to a personal trainer after discharge in fear that they might "undo all of their progress." On the other hand, fitness professionals may be hesitant to refer their clients to a healthcare provider in fear that they'll be told to stop lifting. We want to offer a better solution. One where rehab and fitness pros work TOGETHER to help prevent overmedicalization and unnecessary surgeries. 
Earn the Barbell Rehab Method Certification (BRM) and get listed our on database of approved professionals!
---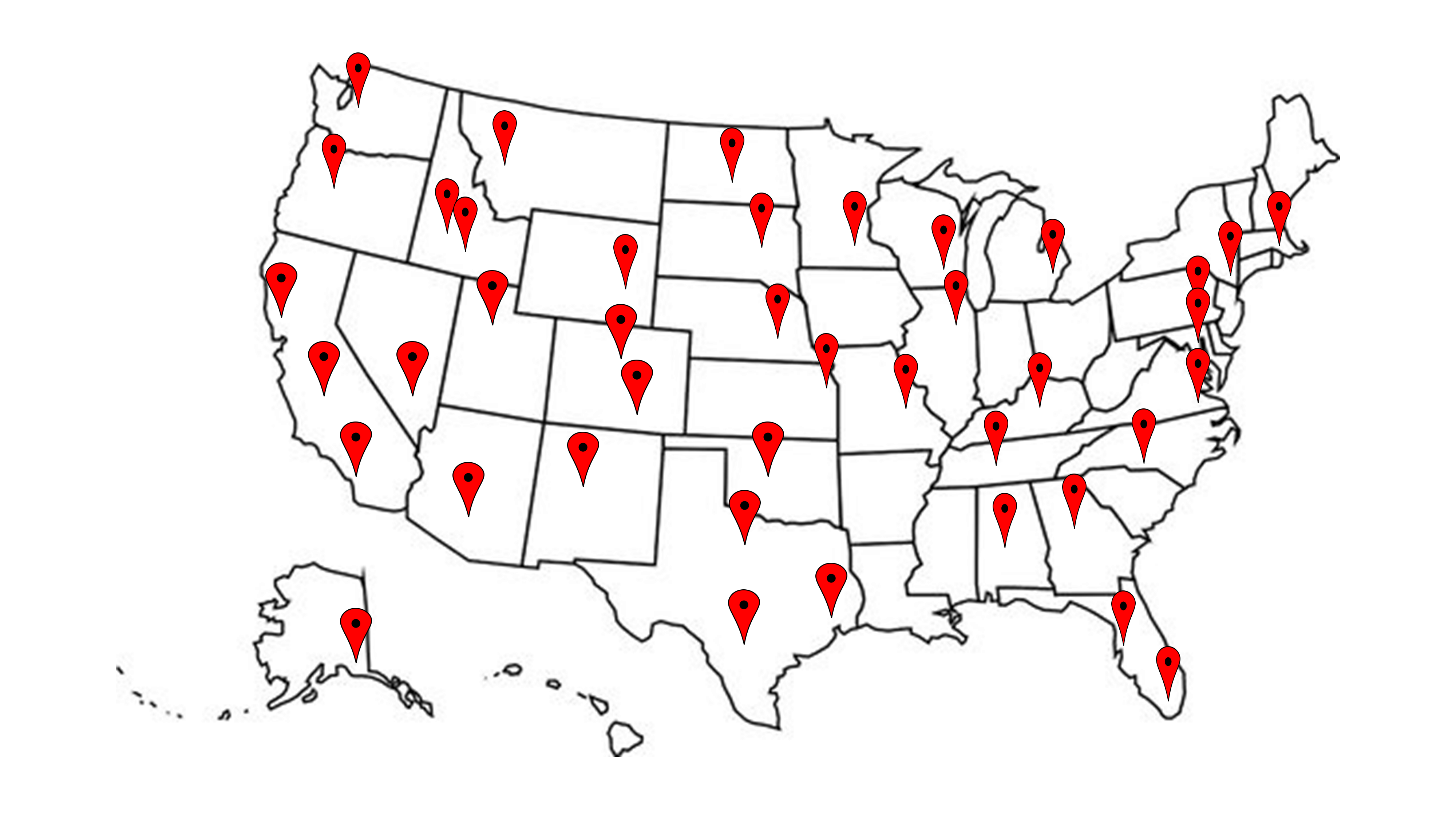 ---
In designing this course, we wanted to create a comprehensive resource where prospective clients, healthcare providers, and fitness professionals could access in order to promote a unified approach to client management. Now, as a healthcare provider, you'll have a list of fitness professionals to refer your clients to after discharge. And as a fitness professional, you'll have a list of healthcare providers to refer your clients to if form and programming modifications aren't enough to control symptoms.
Think of this as a never ending loop of referrals to keep your clients from undergoing unnecessary surgery! Lifetime registration in our database is granted upon completion of the certification. There are no annual dues.
STOP LOSING CLIENTS AND GYM MEMBERS TO UNNECESSARY SURGERIES
---
Costing more than $25 billion in 2017, elective orthopedic surgeries are unfortunately a first-line defense in many cases for simple joint and muscle pain. In the Barbell Rehab Method Certification, via a biopsychosocial approach, we will show you how to optimize form, programming, and mindset to keep your clients from having unnecessary surgery.
For the fitness professional, we will arm you with a powerful system for how to modify lifts and programming and show you exactly when to refer out to a rehab professional. For the rehab professional, we show you how to help these folks work through pain so you can refer them BACK to the fitness professional for structured training again.
---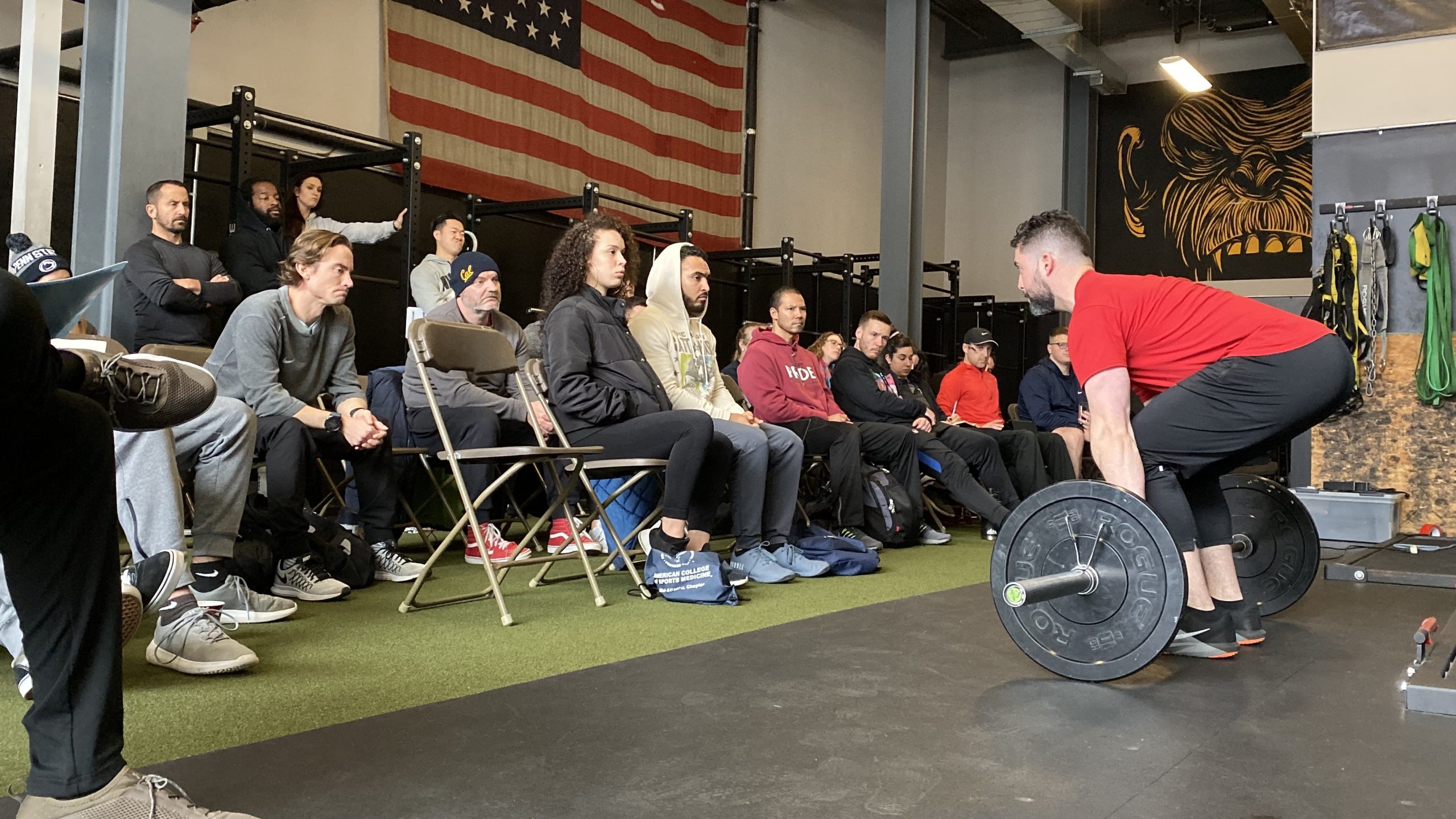 ---
IMMEDIATELY APPLY CONCEPTS TO REAL WORLD SCENARIOS
---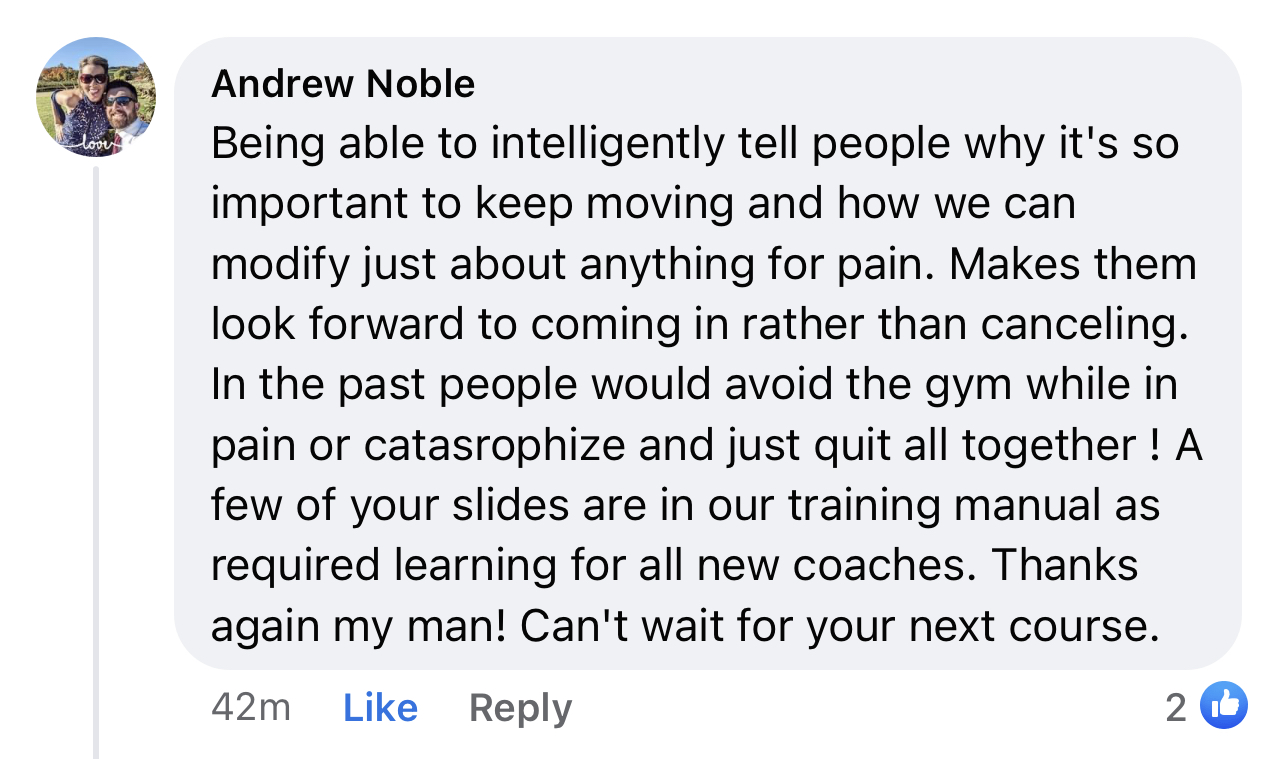 ---
---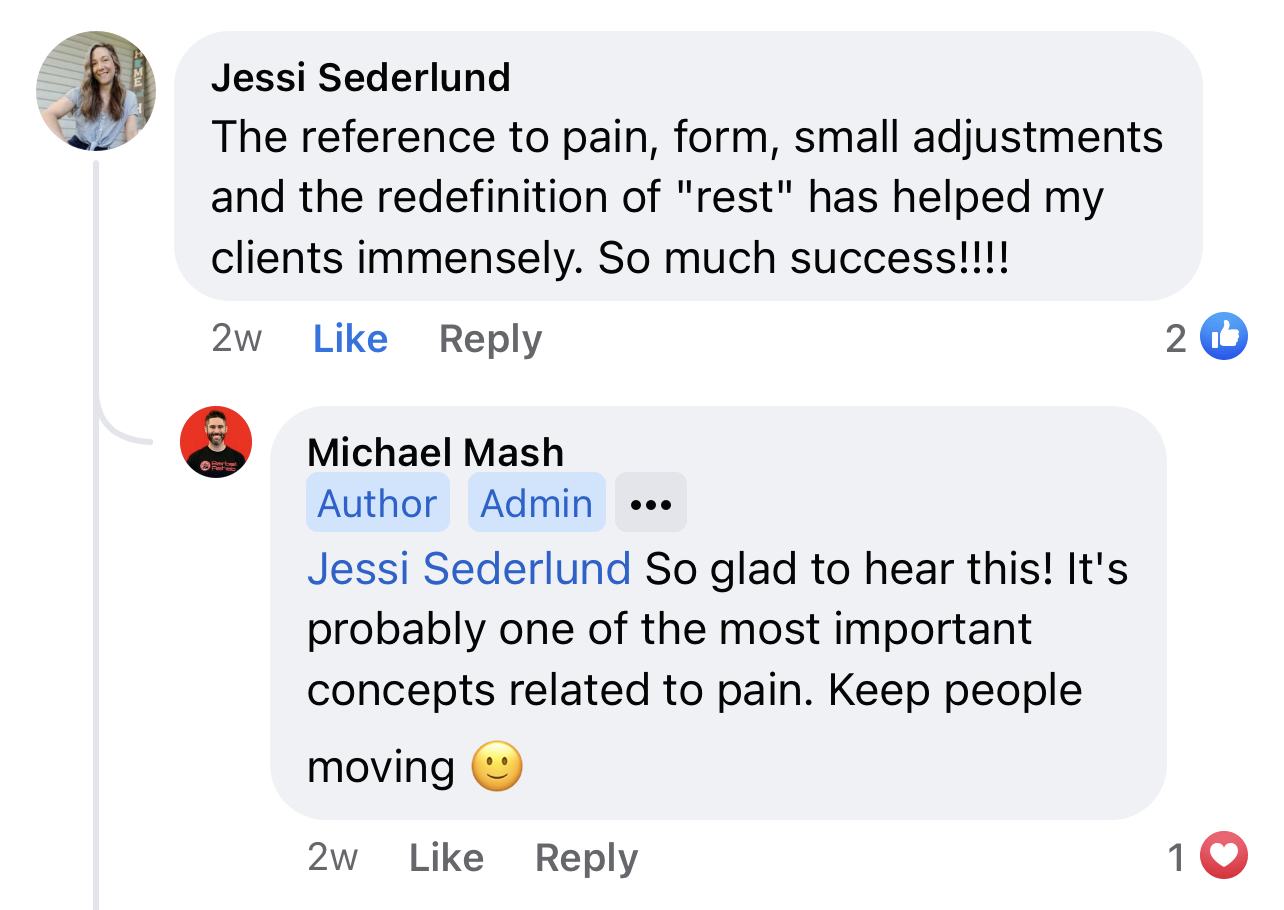 ---
---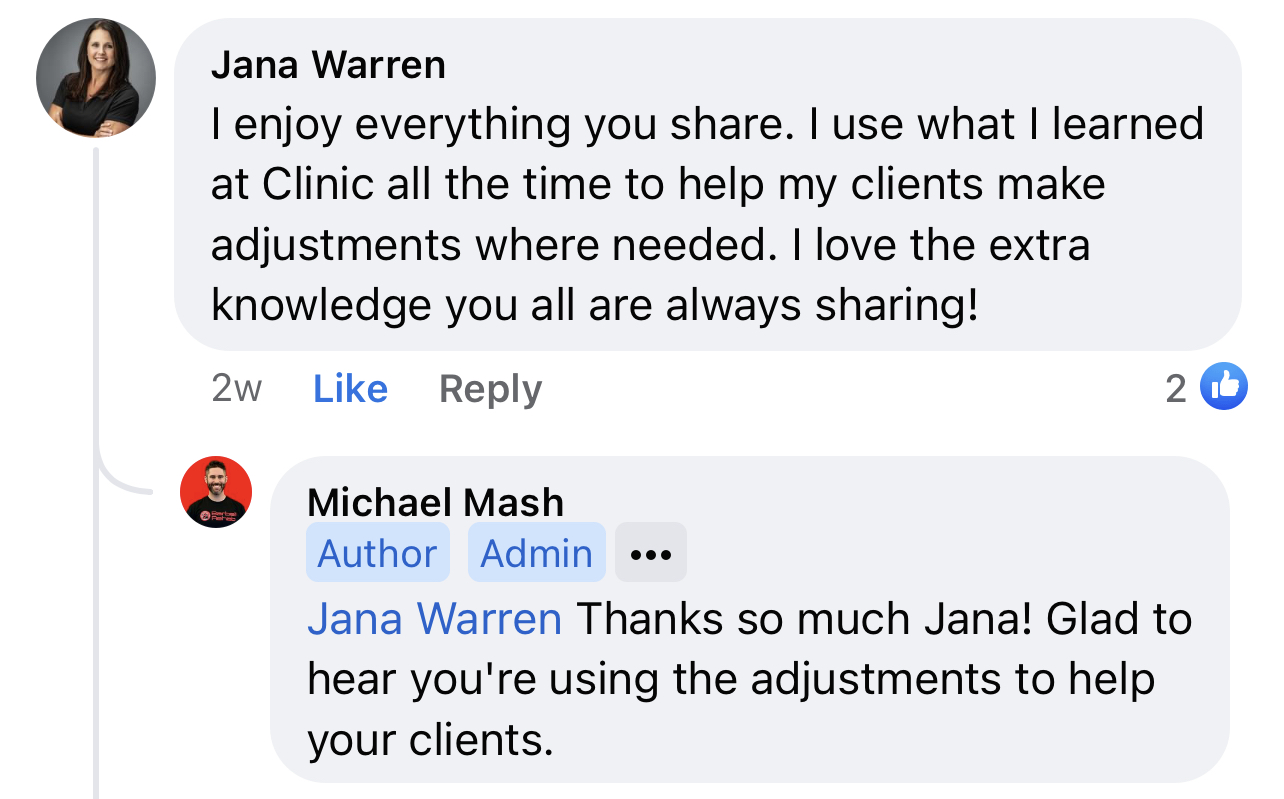 ---
---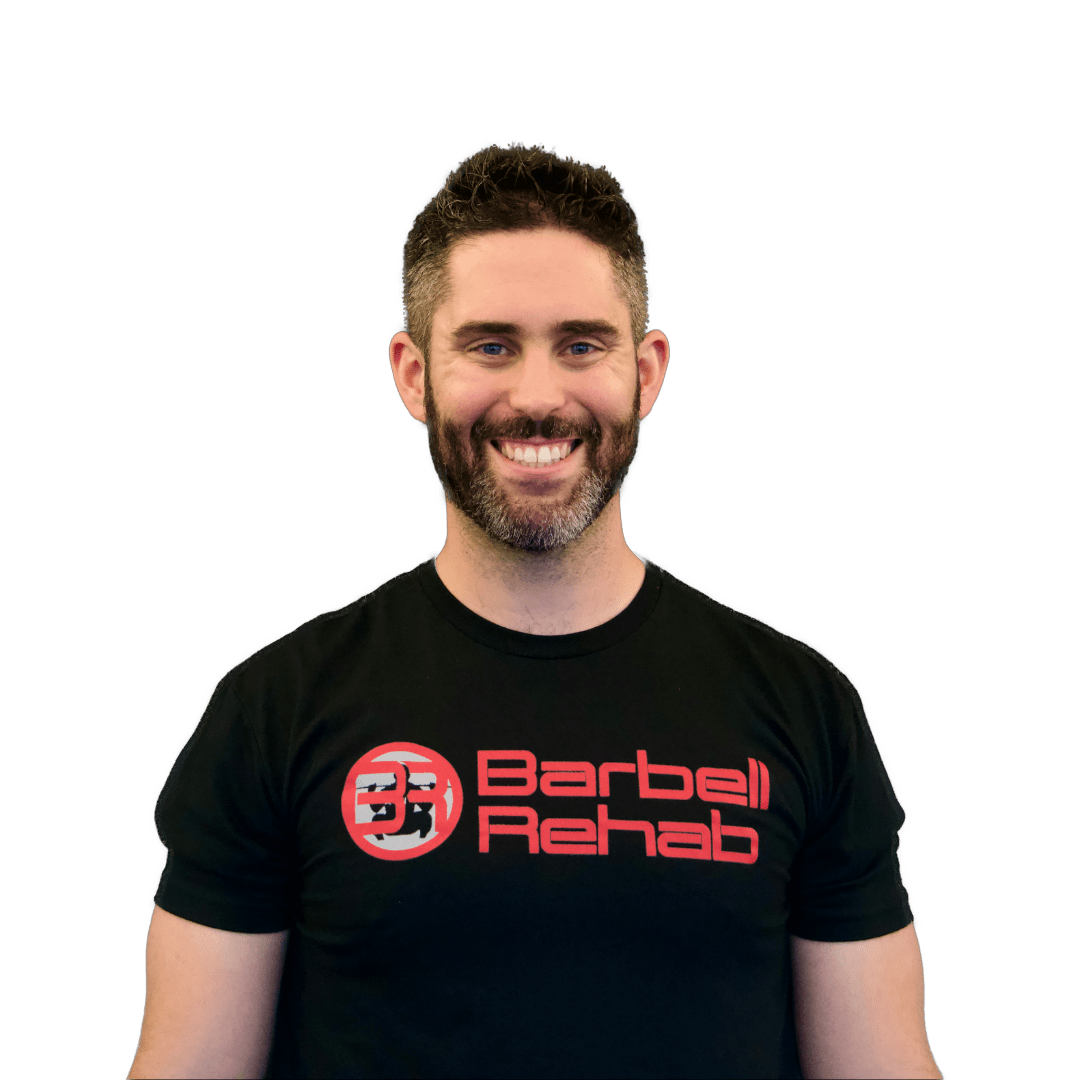 Dr. Michael Mash
PT, DPT, CSCS, SFMA, FMS, BRM
Hi, I'm Michael! I'm the founder of Barbell Rehab and creator of the Barbell Rehab Method Certification. I'm a Doctor of Physical Therapy (DPT) and Certified Strength and Conditioning Specialist (CSCS). After dealing with countless injuries in my younger days, I've made it my life's mission to help others overcome theirs.
There are a LOT of people out there who need your help. Far too often, I see people with minor aches and pains get lost in the medical model. They may be told by a physician to stop lifting (because it's "bad" for you) or undergo unnecessary surgeries that keep them out of your gym for months.
I want to help you change that. The principles in this course will not only teach you how to work with people that have pain or mobility limitations, it will teach you how to EMPOWER them to live stronger and healthier lives!
---

Rebecca Klingenschmitt, PT, DPT, OCS
---
Active Solutions Rehab & Wellness
---
"This course has helped me as a physical therapist feel more confident in coaching and modifying barbell lifts. It has given me a better framework of how to approach pain with lifting and how best to "keep patients in the pattern" without eliminating the lift entirely. I am excited to use these lifts more in my treatments and better bridge the gap between rehab and lifelong fitness with other fitness professionals. If you want to improve your clinical reasoning skills when working with patients who lift or expand your toolbox to incorporate more lifting in your treatments, this is the course for you!"

Vandon Tricamo, CPT
---
Moon Dragon Fitness
---
"Barbell Rehab has allowed me to provide even more value to my clients. Dr. Mash provided me with a better understanding of how to validate the ache/pain experience of my client and continue moving them in a positive direction of physical training. I appreciate Mike's underlying goal to unify professionals in exercise and medical science towards the same objective. It makes this program even more effective."

Edward Farina, PhD, MBA, PT, FMS, CF Lvl-2

---
GrandMastersRX
---
"Excited to have a fellow colleague educate our profession of physical therapy on barbell movements and progressions for various concerns, injuries or dysfunctions. It's evident Michael enjoys his craft and does it very well!"

Jacob Moore, TSAC, PT-NSCA, TPI Level 2, CF-L2
---
Pelican Golf Club
---
"Every trainer or strength and conditioning coach, should be required to complete Barbell Rehab Certification. The certification content provides solutions to commonly asked questions. Dr. Mike was easy to understand and made the material easy to retain by lecture and his great demonstrations! "

Alex Kirbach, DPT, CSCS, SFMA
---
Kirbach Physical Therapy, PLLC
---
"I really loved this course as I have been looking for something to help improve my use of barbell and compound lifts. I found the framework for modifying and choosing exercises to be very easy and straight forward. His programming examples also made the rehab process so much more simple. And best yet? I have been already able to start implementing this information with many of my clients the next day to get them better faster in a manner that promotes more self-confidence and management!!"

Michael Karambelas, NASM-CPT
---
GYMGUYZ SW Portland
---
"By far the most useful continuing education I've acquired since my basic CPT. There are so many grey area questions that come up throughout a career as a fitness professional, and this course answered all of them comprehensively. The hands on breakouts were awesome as well, especially as a kinesthetic learner. We went over instructions for all the basic barbell lifts, and with modifications for common painful conditions. Dr. Michael and Dr. Miles were very helpful in answering additional questions throughout. I learned tons that I plan on implementing not only on clients, but myself going forward to become both a better coach and athlete alike. Would recommend for nearly any practicing Trainer, Coach, or Physical Therapist!"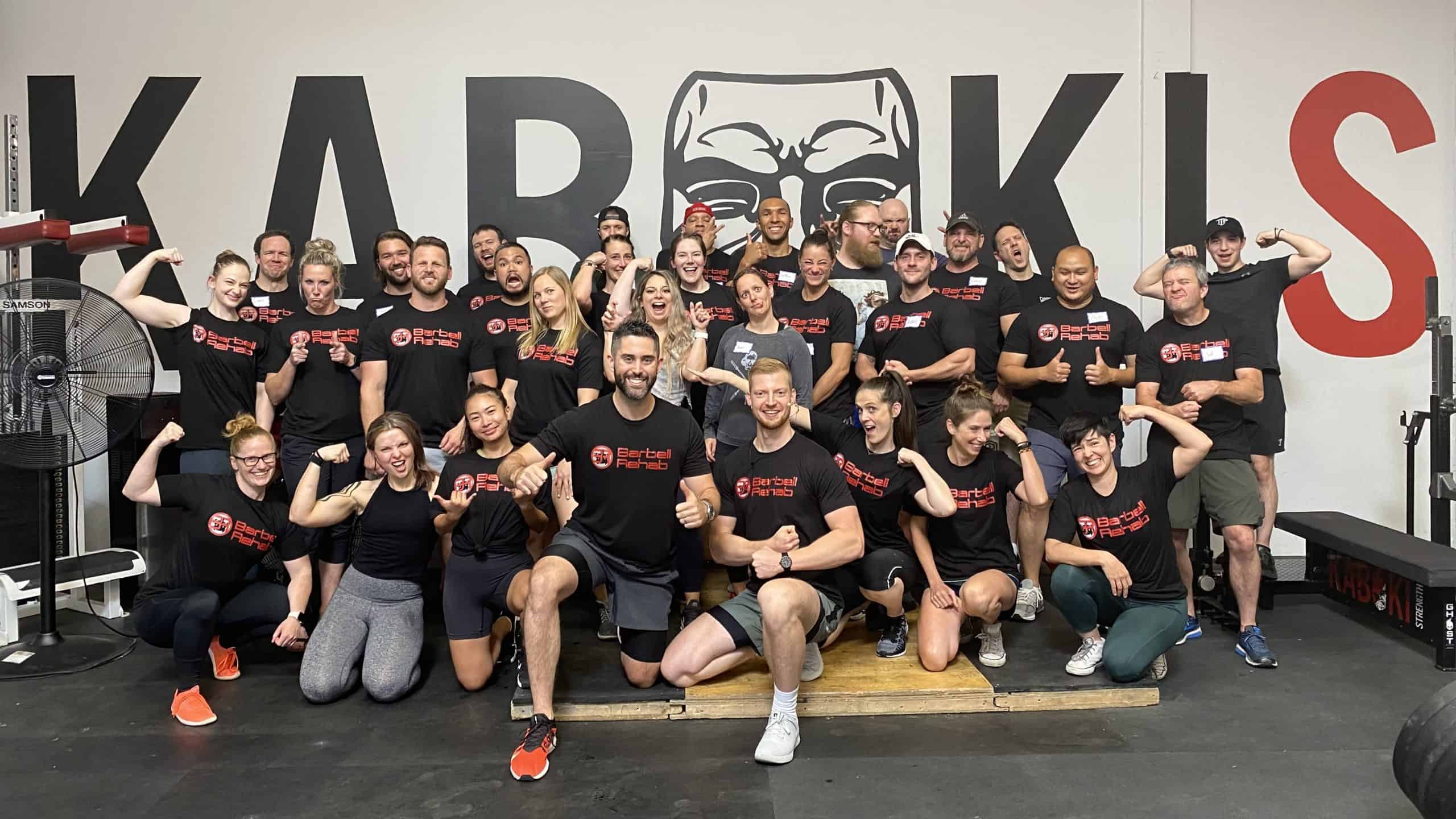 ---
KABUKI STRENGTH | Portland, OR
---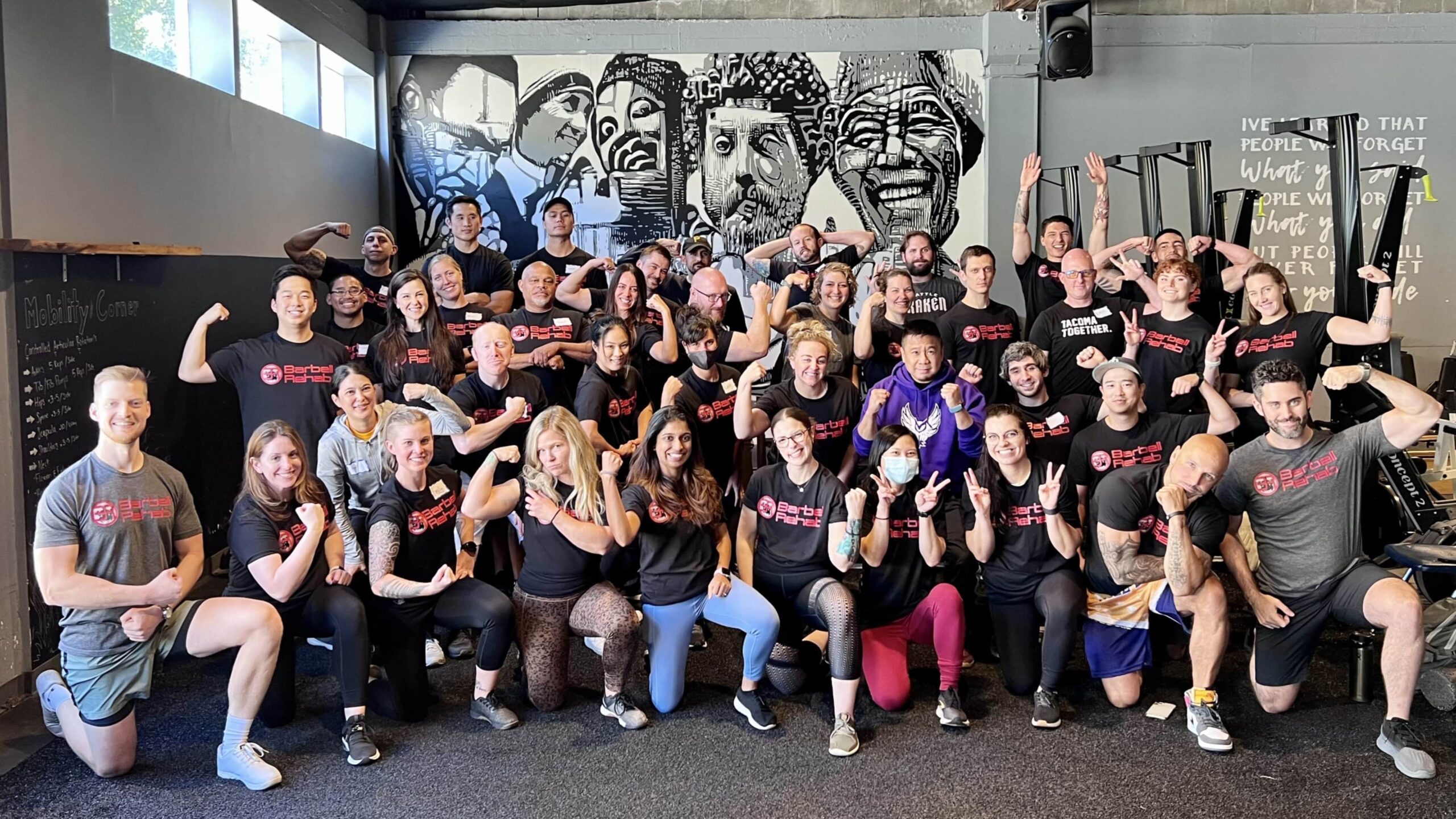 ---
Vigor Ground Fitness | Renton, WA
---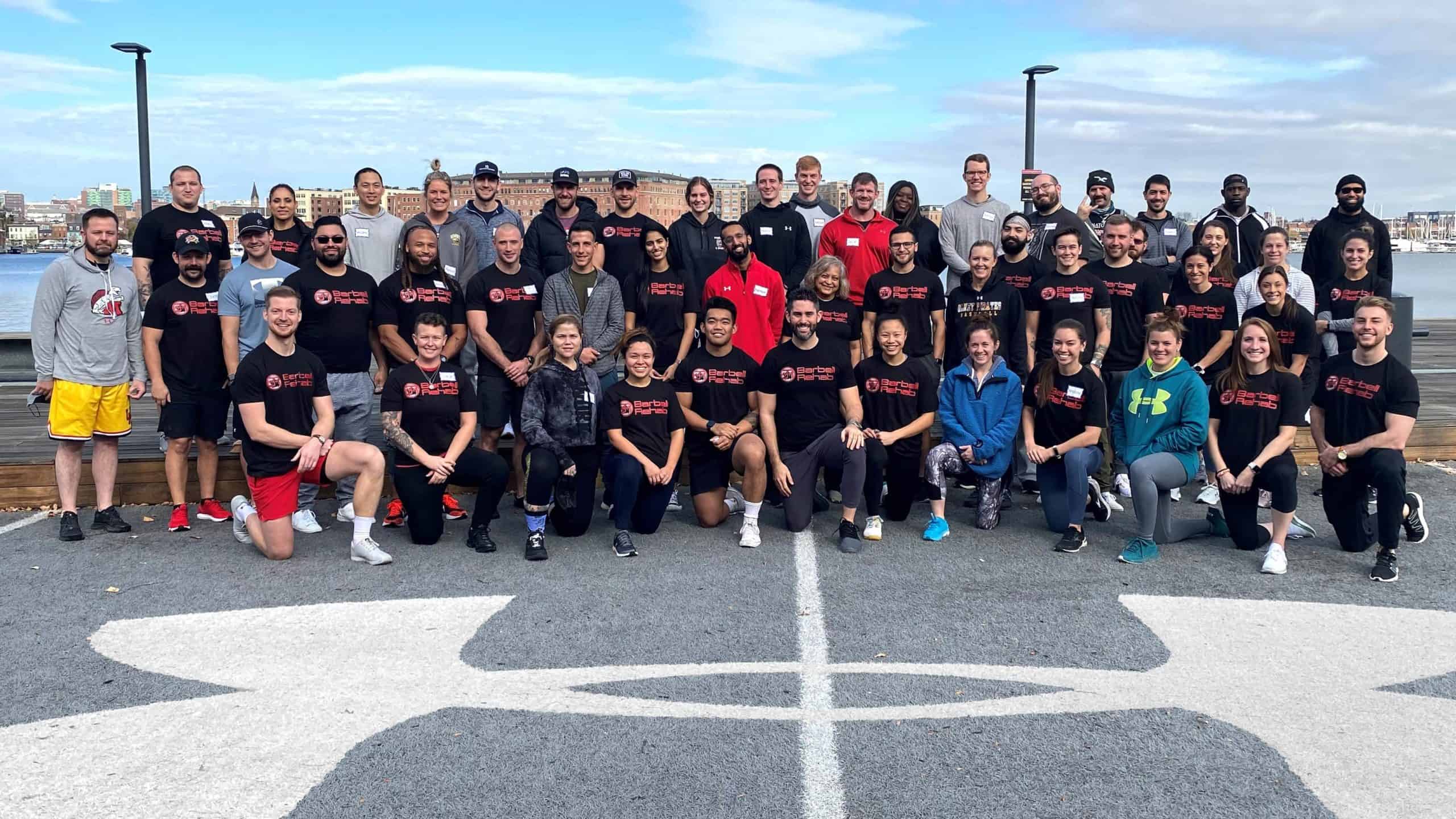 ---
Under Armour World Headquarters | Baltimore, MD
---
Become the go-to professional in your area to help your clients reduce pain and improve performance!
---
Early Bird Deadline:
December 16
Early Bird Deadline: December 16
---
Price increases to $799 on December 16th at midnight EST
2 Split Payments
---
---
Add to Cart
---
FINAL PAYMENT OF $327 DUE BY DECEMBER 30
---
---
Interested in this course
but can't make this date
? Click
HERE
to see our full schedule of live events.